The OVH 360 Approach to Hospitality – Personal & Professional Service With a 100% Service Guarantee
Orlando Vacation Rentals are what we do. Our goal is to provide you a comfortable stress-free vacation experience in your very own private Orlando vacation rental or condo. Your vacation is too short not to stay in a luxurious and comfortable vacation villa. Choose OVH 360 because vacation memories last a lifetime!
OVH 360 CLICK FOR REVIEW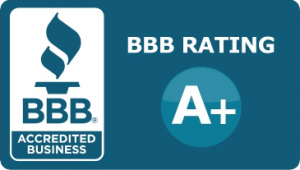 The OVH 360 website is designed to provide you an easier way to select your home rental using actual reviews, video, and pictures contained on the site. We work harder for you by providing this "local knowledge" plus professionally managed and maintained homes for your vacation enjoyment. Only the best vacation villas make it in our rental portfolio as a result of this process.
Member, (CFVRMA) Central Florida Vacation Rental Managers Association 2010-2019
Current A+ Better Business Bureau (BBB) Rating
Member, Kissimmee Convention and Visitors Bureau 2010-2018
Member, Orlando Regional Chamber of Commerce 2010-2018
Corporate Partners, Visit Orlando and Visit Florida Convention and Tourism Promotion Organizations
Corporate Partner – Friends of Florida State Parks
Member, British-American Chamber of Commerce
Member, Cornell University Hotel School Alumni Association Since 1998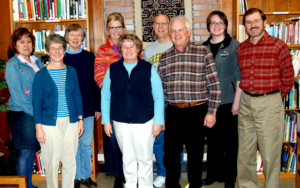 Over the last 20 years, the founders have worked their way up through the hospitality business from cleaning rooms to eventually managing fine hotels and resorts. Our hands-on, academic, and professional and accredited management experience assures you that you and your family will enjoy the cleanest and best maintained Orlando vacation rental.  Orlando Vacation Homes 360 takes the guesswork out of finding rentals for your Orlando vacation.
Our friendly and knowledgeable bi-lingual service team can also take you through the entire process – from your initial reservation to your arrival at one of our beautiful rental homes.
Our mission is clear, we are committed to:
-Exceeding your expectations
-Promoting the benefits of vacation home rentals
-Informing our guests based on their individual needs
-Acting with the utmost integrity at all times
-Supporting the local community with good works
-Supporting the well being of our associates
-Helping improve the hospitality industry
-Providing quality affordable vacation rentals
We also are proud of our unique customer satisfaction guarantee.
Book a great pre-screened Orlando vacation home rental by "checking availability" and clicking on arrival/departure dates in the search options above. OVH 360 takes the guesswork out of selecting a great vacation rental in Central Florida! Feel free to contact Orlando Vacation Homes 360 with any questions.