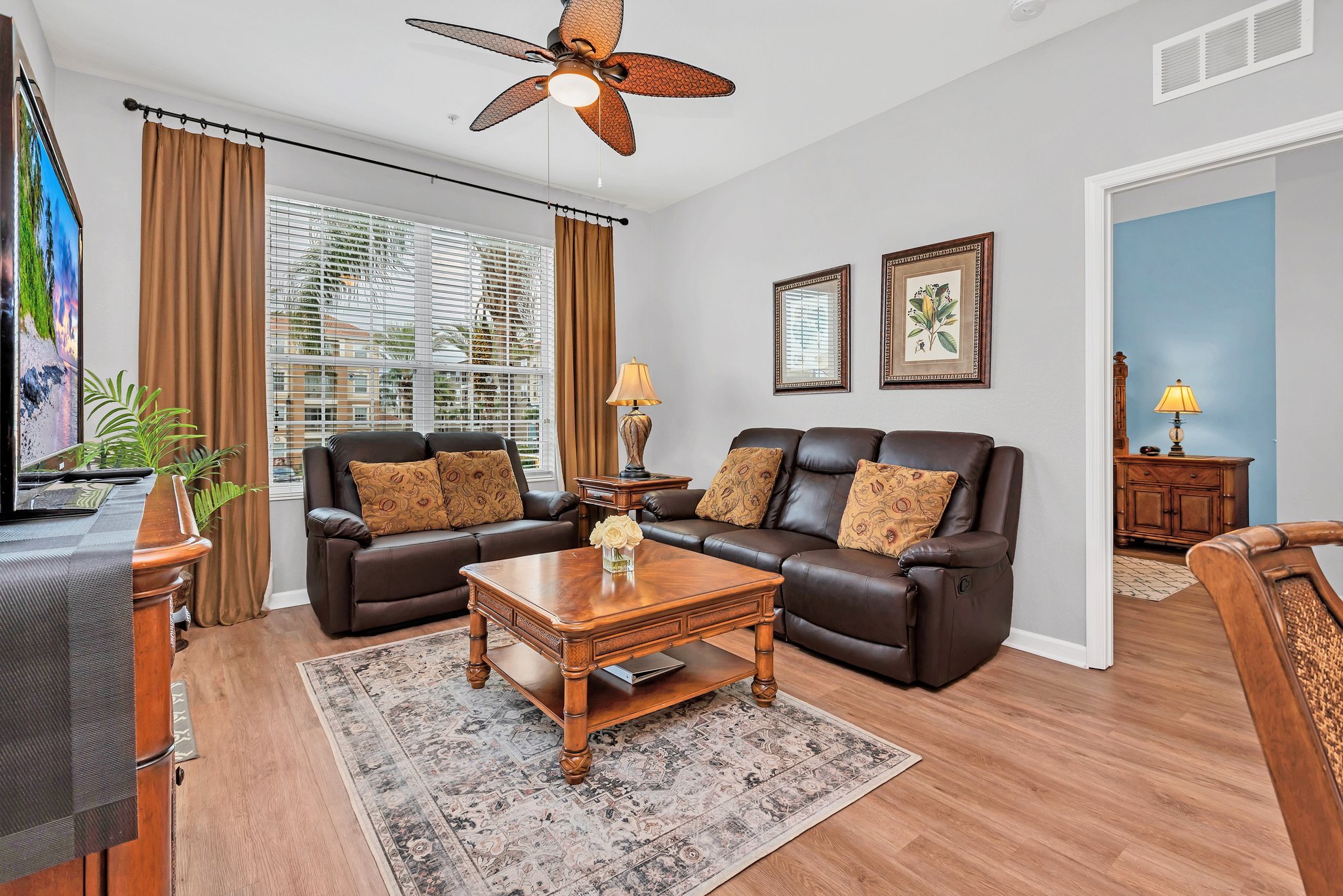 Vista Cay Resort Orlando Property Management
Are you look for an onsite property manager in Vista Cay Resort? We are on site, maintain our units to the highest standards and if you wish to rent your home to cover your ownership costs we are the most effective vacation home manager you can retain.
Hiring a Property manager in Vista Cay is the key to the health of your vacation home
The property manager is the key to the health of your Vista Cay home. If using a real estate agent they may and try to steer you to a company they are affiliated with to have them manage the home. To avoid any conflicts of interest we advise you interview several property managers.
SEE 20 QUESTIONS TO ASK EVERY PROPERTY MANAGER BELOW.
Ask for References from other Home Owners in Vista Cay Being Managed by the property manager.
Asking for references is encouraged and viewing some of their other homes is also critical. They should have full information about how they manage your home and the expenses involved (see chapter XXX)
Ask for a Proforma on how your vacation condo will perform and a detail of all costs based on your intended use of the property.
If you plan on renting your home in Vista Cay Orlando through the property manager ask them for a proforma showing rental income and expenses to give you an idea of how much your check after expenses
will be every month. An experienced property manager in Vista Cay will have operating statement samples for all model types in Vista Cay based on home size, layout, and
location. Based on what type of vacation home you have in Vista Cay will determine what type of performance and operating costs you can expect.
Inspect Similar vacation homes managed in Vista Cay
Ask your property manager to see several homes they currently manage (very similar to yours) before you engage them to manage your vacation home. This will allow you to compare property managers style and standards.
20 Items ways to check Vista Cay Resort Orlando property management companies to ensure elite levels of cleanliness and maintenance.
When you check the quality of work for a property manager some tips to look for in the vacation rentals they manage include:
Is the AC filter clean and dated?
Check under the beds and behind furniture for debris.
Ask to see pest control records.
Do all the TVs & remotes work?
Check behind and under the toilets.
Are the pots and pans clean and not scratched?
Are there full sets of towels and sheets with extras in the closets?
Is there a welcome guide and full sign package as well as fire exists and licenses displayed?
Does the thermostat work?
Pull back the bedding are the sheets clean and pillows firm. Are there mattress protectors ion the bed?
Check the walls for scuff marks
Are the floor coverings spotless
Is the wifi information and property manager contact information clearly displayed?
Does the icemaker work?
Does the iron and ironing board have a caddy to hold them on the wall?
Are basic toiletry supplies provided?
Is there a welcome personal card and gift pack for arriving guest?
Is the balcony swept and patio furniture spotless?
Is the furniture well maintained and conditioned?
Is there a license hanging near the front door?
Top 15 Questions to Ask a Property Manager in Vista Cay Resort Orlando
1) What type of services and functions do you offer Vista Cay Resort vacation homeowners?
If you are looking for a turnkey property manager you need a property manager that can perform well and show you a comprehensive plane in the following areas:
Preventative maintenance
Basic plumbing and electrical
Online account maintenance & review
Monthly statements
Online booking ability
Weekly inspections
2) How many vacation homes in Vista Cay Orlando do you manage like mine?
This is a good to ask as it gives you an idea of the size and scope of the company. Will you be just another home or will you get the personal touch of a smaller company? If they are a larger company do they have the infrastructure to match?
3) What is your background and experience in managing vacation homes in Vista Cay Resort?
Often a market may contain many mom and pop type management companies with little to no experience and few systems in place. You will then find large property management companies where you are just another vacation home. Look for a medium-sized property manager where you can enjoy the best of both worlds.
4) How much are your Vista cay Resort Orlando property management fees how do you charge them?
How property managers charge for their services varies somewhat.
Some may charge a flat monthly fee. If you rent your vacation home they may charge a flat fee plus a fee to check your home for each arrival.
The property manager in Vista Cay Resort Orlando should do a full pre-arrival check for each arrival, checking all electrical, plumbing, pools, ensuring the temperature are set correctly, leaving a welcome package for the guests, checking all TVs and internet are working correctly as well as a general housekeeping inspection.
If you expect the property manager to rent your vacation home for you they will charge a commission usually 15-25% plus a flat monthly fee
5) How do you charge for maintenance and repairs?
This also can change from property manager to property manager depending on how they charge you for the above.
Some property managers will charge a basic flat fee for maintenance items on an hourly basis. You should ask how much this fee is.
If work is contracted out some property managers will mark up this work to cover their time and effort to coordinate whilst some property managers will do it at cost as the coordinating of it is included in their monthly service fee
6) How can I cancel my property management contract if I am not happy with your services?
This is a good question to ask. Most management contracts we see have a one year term. However, if you are not happy with the contract you should have the option to get out and switch company often between 30 and 90 days. This option often works both ways so if the property manager no longer wishes to manage your home they should give you similar notice.
If the company refuses to let you out of a contract within in a reasonable timeframe you may wish to consider another company before signing a contract
7) Are there other fees I can be charged for the management of my Vista Cay vacation home?
Many management companies include basic management within their monthly fees such as minor repairs, AC filter changes.
Other fees you should check to see if they are or are not included:
-AC filter change
-Pool care
-Lawn care
-Weekly home check/inspection
8) If you rent my home in Vista Cay do you take Damage insurance and/or collect a guest security deposit?
Never allow your property to be rented unless you take out an accidental insurance policy (to cover accidental damages) and collect a financial security deposit (to cover items that may not be covered by an accidental damage policy.).
Accidental damage policies typically start at $1500 worth of coverage and most often only cover a one-off accident. Multiple incidents may be considered negligence and intentional damage which are not covered by an insurance policy and is why you also need an actual security deposit.
A security deposit is a good motivator for guest (not all guests) of your vacation home to leave the home in the same condition they found it.
9) Do you conduct monthly property inspections of my vacation home as you are the owner of the vacation home management company?
It amazes me that some vacation home manager owners in Vista Cay never check the vacation homes themselves on a monthly basis.
Most vacation home companies have housekeepers and maintenance personnel, many even have supervisors and inspectors, but this is not enough. You have a lot of money tied up in your vacation home and you should insist the owner of the vacation home management company does a walk through at least once per month, with a written report of recommendations in your monthly financial statement.
Having the owner of the vacation home company patrol / inspect your vacation home once per month is the last line of defense to ensure your home is maintained in pristine condition.
10) If I decide to allow guests to use my vacation home in Vista Cay Resort Orlando how will you market the property?
Although many vacation homeowners choose not to rent their vacation home, some owners do. You should be of enough means where you do not have to depend on renting your vacation home to afford it, but if you do rent the home the rental income can be used to cover the holding and operating costs.
If you do want the property manager in Vista cay to rent your home, then you should ask how do they market your home.
11) If I rent my vacation home how much revenue will it generate?
Again we are not fans of buying a vacation home as an income investment property as they generally make for terrible income investments when compared to other property types such as long-term rentals.
Renting your vacation home from time to time can be a convenient means of covering the operating costs of your home and in some cases, generating some extra spending money. Ask your property manager what type of net rates and occupancy they will generate with rental income.
Again do not fall into the trap of turning your vacation home into an income investment property, for that make sure you buy the most productive type of investment property (opportunity cost) that generates the most amount of income with the least amount of effort (long-term rentals)
12) Do you put a markup on maintenance and repairs?
Questions you need to ask your Vista Cay property manager include:
What are the hourly charges
How are contractors billed & marked up and can I get a copy of all original invoices.
Are all repairs and maintenance done by personnel that licensed and insured?
13) How often do I get a statement and update on my property?
You should get a statement on your vacation once per month from the property manager. The statement should show any rental income, all expenses and a summary of what was done and what needs to be done to your home.
14) Where do you live and how close is the property managers home and physical office to my vacation home in Vista Cay Resort Orlando?
Let's face it if your Vista Cay property manager is living in another state or city other than Orlando, there is no way the property manager is personally doing a weekly check of your vacation condo/home to ensure it is at a maximum level of quality from both a housekeeping and maintenance perspective.
Property managers in Vista Cay need to be available 24/7 and physically walk your property once a week.
Vista Cay Resort Property managers must communicate with their staff one on one daily. Property managers who work remotely is a sure fire way your vacation home will not receive the detailed attention it deserves.
You will hear remote location property managers say, "oh yes but I have staff in place". If you hear this, this is the kiss of death and run. Property managers may have the best staff/contractors for your home, but they are not the owner of the property management company.
The property manager owner in Vista Cay is literally the key last line of defense to preserve your home. Employees and subcontractors will not treat your home the same way a conscientious owner of a property management company will.
15) What are your hours, how quickly is your phoned answered and do you have an after-hours service 24/7?
A vacation home management company for Vista Cay Resort should always answer the phone with an actual human 24 hours a day seven days a week with an actual human. Test it. If you get voicemail find another property manager. Vacation home management is a 24/7 business.
After hours the vacation home management company should at least have an answering service that can alert the property manager if there is an emergency with your home, take guest reservation inquiry information etc.