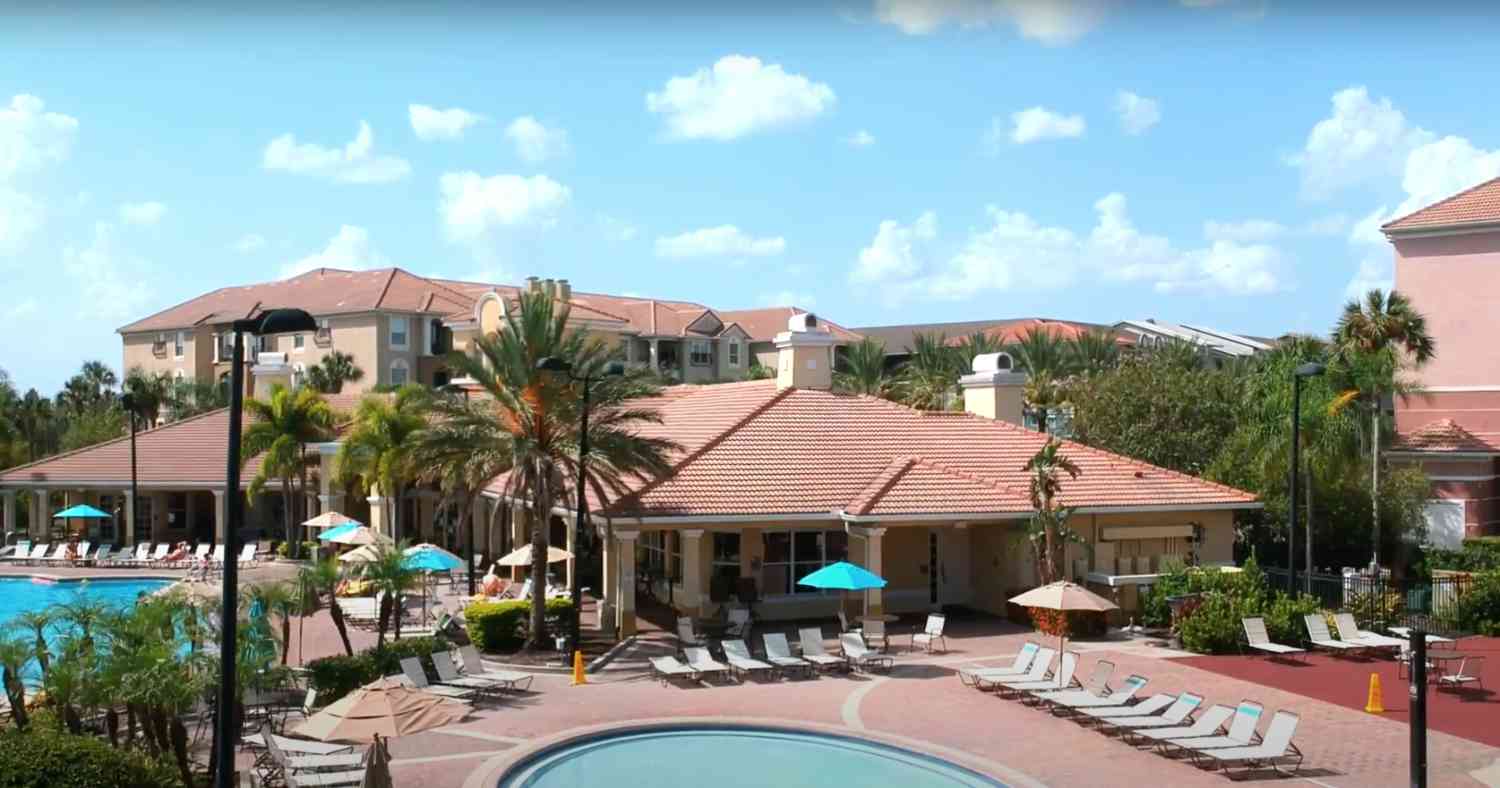 Vista Cay Easy Check-In Guide
If you booked your home through Orlando Vacation Homes 360 it is ready any time after 4.00 PM and you will have a unique login that will only work at this time.Please drive directly to the home. There is no need to stop at the office or clubhouse.
Getting around Vista Cay: CLICK HERE to watch map video.
A tour of Vista Cay: CLICK HERE to see video.
Helpful tips for a great vacation home holiday:
All homes are supplied with bed linens and bath towels, dishcloths and kitchen towels, basic cookware, dinnerware, and small kitchen appliances; guests are supplied with 1 garbage liner per pail/can, 1 small bar of soap per bath, 1 dishwasher pellet, 1-roll of tissue paper per bath. As all rentals are self-catering, you will need to replenish these items as needed. Laundry soaps, washcloths, and cleaning supplies may be purchased in nearby grocery stores in normal and travel size packages, should you require them.
To see the nearest groceries store visit our area guide.
After Hours Emergency Contact:
Call 407-966-4144 for serious situations related to Flood – Temperatures above 85 or below 68 – Loss of power – Loss of water or HOT water – Theft or vandalism
Emergency Situations:
For all serious emergencies, please dial 9-1-1 from your villa or cell phone. An emergency operator will assist you.
For items requiring urgent attention in your home, i.e. no AC/ temperatures above 85 degrees, Flood, lock-out, no water, home not cleaned; please call our emergency line @ 407-966-4144 We have staff on-call to assist you with these issues.
Please note: if your situation can wait until the following business day, please phone our office during the above business hours.
Air Conditioning:
When air conditioning is in use, please ensure that all doors and windows are closed or the AC will not work properly; in most instances, the home will be equipped with a "kill switch" or governor that turns off the ac unit when windows and/or doors are left open.Thermostats are automated for this home and preset to between 74-76 degrees for your comfort. You will have the ability to adjust the cool temperature to 72 degrees and as high as 78 for your individual comfort.NOTE: In Florida's hottest months, when humidity is at its highest, AC units cannot operate at lower than 72 degrees without causing the unit to freeze up. To keep the inside temperature cool, please do your best to keep doors and windows closed to keep hot, humid air out.
Wireless Internet – For Codes See Service Book In Living Room:
Your home has wireless internet service. In most cases, you will be able to have connectivity for up to 5 wireless devices at one time.
Every effort is made to ensure that your Wi-Fi service is working properly, but should you have difficulty with these services, there are some common troubleshooting fixes that you can try to quickly recover service.
*Unplug the modem, router, and phone (if internet run) from the wall outlet (NOT FROM THE BACK OF EQUIPMENT)
*Plugin the modem (typically the smaller device); let all lights go solid
*Then plug in the router ( typically larger than modem device); let all lights go solid
*If internet phone, plug in the phone and wait for the display to be solid
*Your internet/phone should be working now; if not, please repeat and report to us.
SMOKE DETECTORS:
Batteries are changed annually but from time to time you could hear a beep every 30-60 seconds coming from one or more of them. Please notify our office at your earliest convenience, so we can have our maintenance staff to remedy the issue.
PEST CONTROL:
This is Florida and bugs are a natural part of our ecosystem. Your home has scheduled monthly pest control. Ants are a common occurrence and nothing to be startled about.Please ensure all food is sealed and bagged, counters are free of food debris and garbage is placed in sealed garbage bags not left loose. If you notice any bugs please let us know and will send out pest control.
GARBAGE PICK UP:
Is located in the seat outside your home for daily pickup. Please make sure all garbage is bagged and sealed at all times.Enjoy the home and have a great stay!