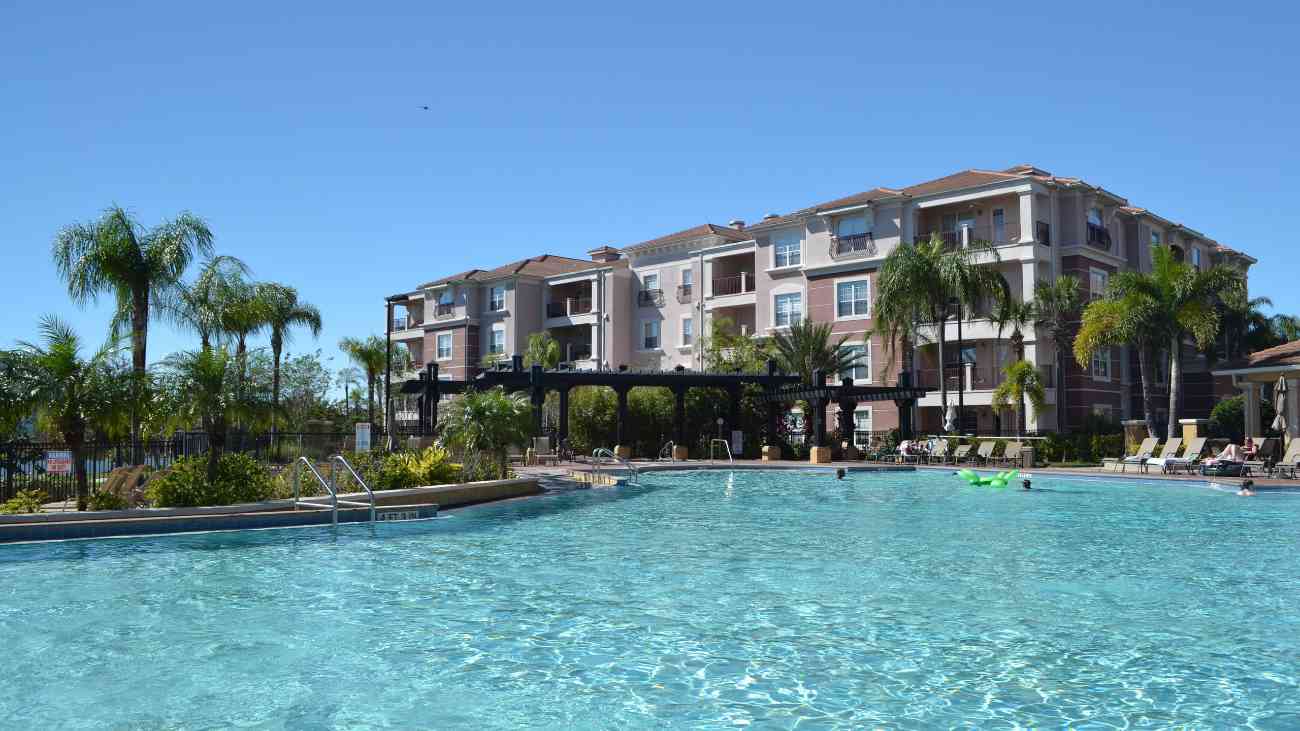 Vista Cay Resort Orlando
Luxury Vacation Rentals, Reservations & Property Management
Featured Properties – Enter Dates Above
Vista Cay Resort Orlando – Rentals, Reservations & Property Management
Vista Cay Orlando is located just off Universal Blvd, parallel to International Drive. The easiest way to find the resort is to look for the Shingle Creek Resort hotel as the complex is directly across the street. You will also see across the street the Rosen College of Hospitality. Vista Cay is the closest vacation home community to Universal Studios Orlando.
Check out our Orlando Vista Cay Resort Map. In addition, there are a lot of amenities at Vista Cay which offer the benefits of staying both in a hotel and in a private home. There is also plenty of free parking. Making reservations in Vista Cay Resort directly with us is a snap. Vista Cay Resort is Orlando's only vacation home community allowing short-term rentals. This is the premier location in Orlando (location, location, location) being just off International Drive (the restaurant capital of the world) with ease of access being close to the Orlando International Airport (MCO) and the nearest vacation home community to both the Orlando Convention Center and Universal Studios. Visit our map Of Vista Cay Resort. Given the easy access to major highways, Disney is a quicker drive than communities found in those areas further areas south. In the summer of 2025, Vista Cay will be the only vacation home community in the world that is within walking distance of a major theme park at Universal Studios Epic Universe Opening Summer 2025
Vista Cay Resort Orlando
Welcome to Vista Cay Orlando. This site offers an array of vacation rentals in Vista Cay Resort Orlando. We offer 24/7 service with homes that are spotlessly cleaned by our Vista Cay property management on-site.
If you are looking for a vacation rental close to the Orlando Convention Center, Universal Studios, or Seaworld rent one of our vacation homes in Vista Cay Resort Orlando.
Vista Cay Orlando is the only vacation home rental community in Orlando as all other communities are further south of Disney.
We offer a range of vacation rental types from two and three bedrooms condos with two full bathrooms ranging in size from 1100 to 2100 square feet under air as well as our 3 bedroom three and half-bathroom townhomes. All our homes can sleep six people comfortably.
Our vacation rentals are fully furnished with all the essentials you will find in your own home with full linens and towel sets to make your stay as comfortable as possible. Our kitchens also come fully equipped with most items you would find in your own home. We also supply starter kits of essential toiletries to help make your check-in as easy as possible. Just bring your own clothes and groceries and you are good to go.
All our homes also have a washer and dryer in the unit, free internet, free access to all the resort stye amenities, and free parking in front of your home.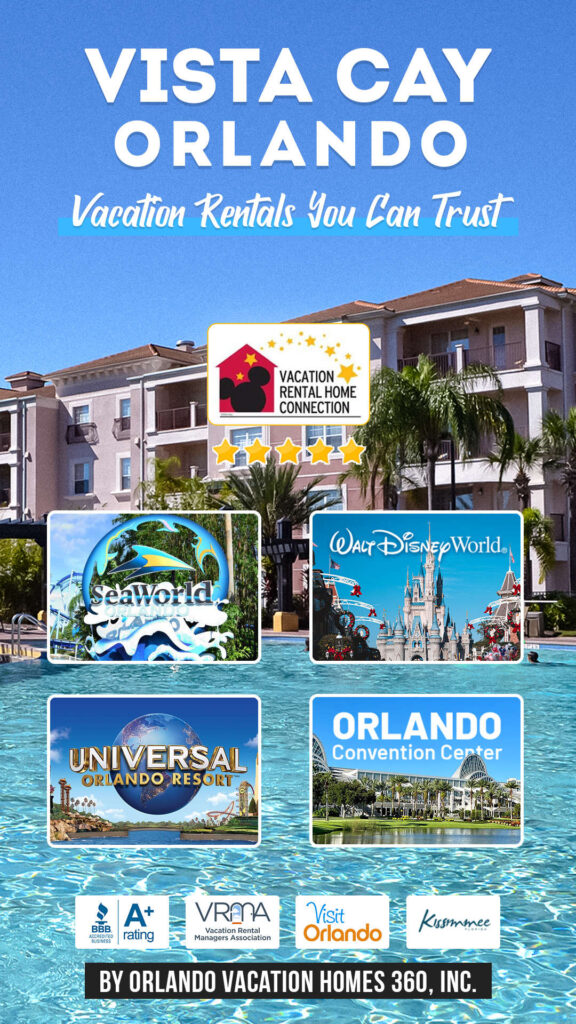 Vista Cay Resort Orlando Rentals
Vista Cay Resort consists mainly of condos and townhome-style vacation rentals most of which are 3 bedrooms 2 bathroom homes ranging in size from 1300 to 2000 heated square feet approximately.
All the Vista Cay Orlando rentals have balconies (for the condos) with the exception being the townhomes which have small open patios and private garages. If you are looking for vacation homes for rent in Vista Cay simply click our reservations page and follow the link there to see all the vacation homes and condos we have for rent in real time.
Perhaps the best feature of renting a vacation home or condo in Vista Cay is the fact it is just off the International Drive which is one of the biggest tourist strips in the world boasting incredible shops restaurants and attractions.
If you are coming to Orlando for a convention or on vacation often a basic hotel room makes little sense when you can stay in a fully equipped vacation home rental with your own kitchen, washer and dryer, multiple bedrooms, living room, dining room, and private access.
Our vacation homes and condos have all the resort-style amenities of a hotel (which are all free) as well as amenities you may not find in a hotel such as free parking in front of your home, walking distance to a major grocery store, and shops as well as other extras such as EV charging stations, pool bar and charcoal grills. If you are interested in buying or selling a home in Vista Cay Resort feel free to let us know.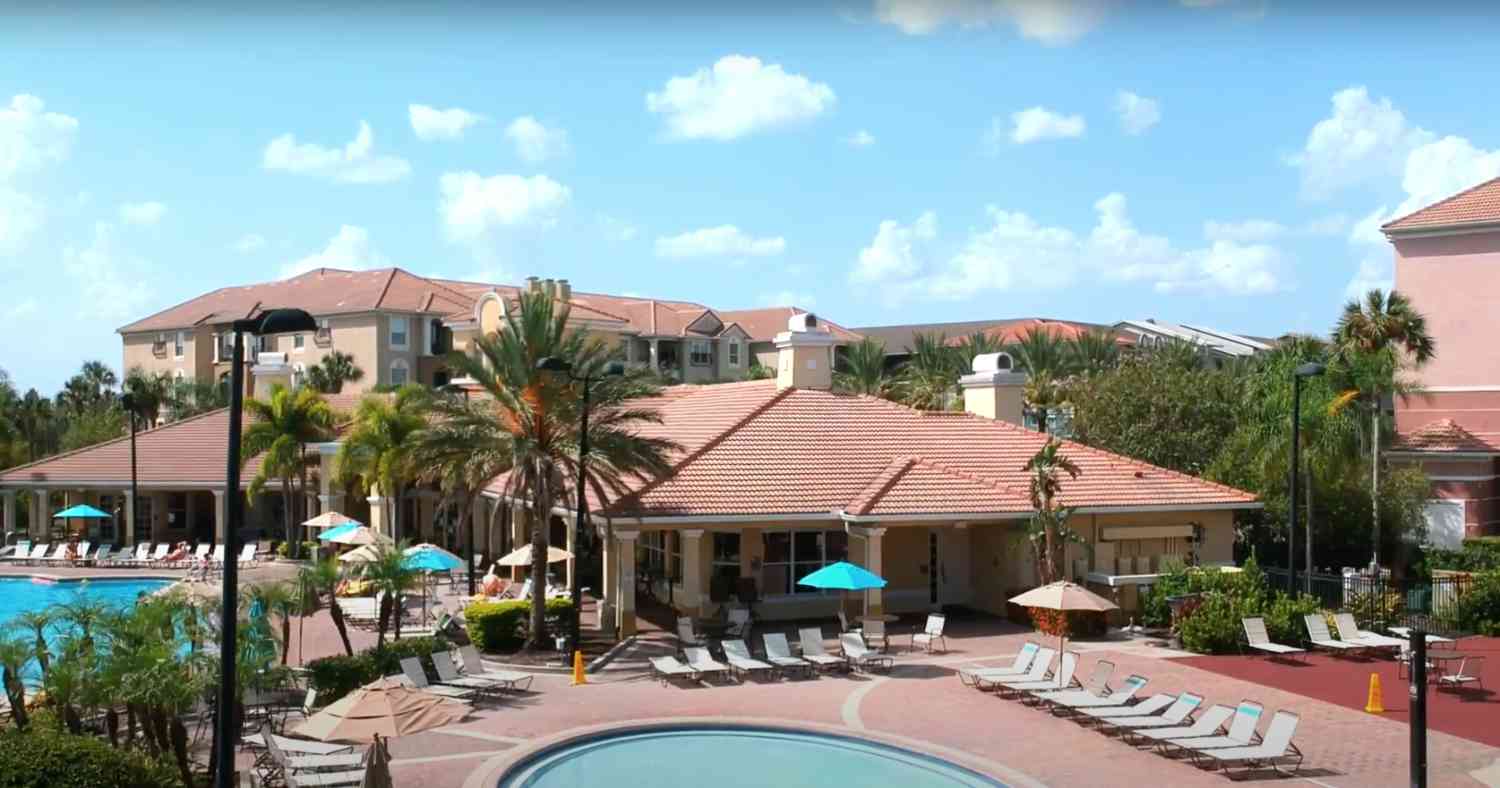 Have any questions?
Vista Cay Orlando is the only vacation home rental community in Orlando as all other communities are further south of Disney. We offer 24/7 service with homes that are spotless cleaned.