Vacation Rentals close to Epic Universe at Universal – Vista Cay?
Vista Cay Resort is set to become the only Vacation home community in the world within walking distance of a major world-class theme park. If you have visited Vista Cay Resort in Orlando recently you may have noticed a huge construction project with roller coasters already visible.
When will Epic Universe at Universal Studios Open?
This is the new Universal Studios theme park called Epic Universe. The project is a 750-acre immersive theme multi-billion-dollar theme park with world-class entertainment. Due to open in the summer of 2025.
Epic Universe will be the largest of all the Universal theme parks and the most immersing combining popular culture, rides, technology, and storytelling. The site for the new theme park is beggar than the other two Universal theme parks combined.
This is a massive construction project with too many construction cranes to count. Artist rending above of the completion. 750 Acres.
Where is Epic Universe at Universal Located?
The size of Epic Universe is huge (750 acres) with entrances on Universal Blvd by Vista Cay & the Orlando Convention Center (main entrance), Sand Lake Road, and Destination Parkway.
The proximity of the new park to the existing Universal Parks (4.2 Miles), the Convention Center (half a mile), and the main tourist corridor of International Drive make the location of the new park perhaps the most optimal of all the theme parks in Central Florida from a Visitors perspective and has easy fast access to other parks such as Disney World and Seaworld.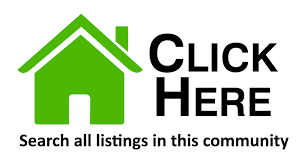 What are the Parks within Epic Universe?
There will be multiple areas at Epic Universe with different themes. These areas are designed to be fully immersive and harness powerful technology and storytelling using features such as facial recognition software.
Harry Potter Land
Given the success Universal has had with Harry Potter at its other parks in Orlando, the new park with its Harry Potter land will take an immersive Harry Potter experience to the next level. Items expected to be featured include Hogsmead, Hogwarts School of Wizardry, and a ride on the Hogwarts Express.
Super Nintendo World
Super Nintendo Word is another major franchise undertaking of all things Nintendo, with an obvious heavy emphasis on video games brought to life. Visitors will be able to explore Mushroom Kingdom, the streets of Mario Kart, and the immersive Legends of Zelda. Super Nintendo World promises to bring video games to life in a fully immersive experience as never done with video games before.
Jurassic World
Hit movie themes in Universal Eopic Universe and will capitalize on the movie series Jurassic Park with Jurassic World. This park promises to bring the dinosaur movies to life experience and explore the jungles of Isla Nublar and take the rollercoasters through it all as well as come face to face with life-size dinosaurs in a fully immersive experience.
Other areas that are also under development with details to follow:
Dualing caring rollercoasters
Dark Universe
Classic Monsters land.
There will be on-site hotels but if you are looking for a room that has more than two beds and a toilet consider a full home away from home vacation rental at Vista Resort
1,2,3 – chain of water features
4 – in-park hotel
5 – Harry Potter land entrance
6 – Classic Monsters' entrance
7 – Super Nintendo World entrance plaza
8 – High-speed dual-racing coaster, next to HTTYD land
This Google map above shows estimated walking directions of how to get to Epic Universe from Vista Cay Resort in Orlando
The main entrance above to Universals Epic Universe also shows hotels at the entrance, but also note in the bottom right-hand corner is Vista Cay Resort.
The History of Epic Universe at Universal Studios
It may come as no surprise but the Epic Universe location is on Universal Blvd. The reason for this is Universal had previously owned much of the site back in the 90s but was sold off and bought several times by various companies since then as the plan as to what to do with the land changed. Universal upon punching the land back in 2019 the park moved quickly and expeditiously to develop the new park
These plans, however, were dramatically paused when the pandemic hit until March of 2021 at which time it began to pick up steam and by 2022 construction was under full pace with often more than 20 construction cranes visible, thousands of construction works, and vehicles moving in and out.
The park has announced they plan to add a couple of thousand hotel rooms inside the parks. However, for about the same price as a hotel room Vista Cay will offer fully equipped homes away from homes mostly with three bedrooms and two bathrooms to allow visitors to this park to enjoy all the comforts of home as well as walking distance to local grocery stores, shops and restaurants not found inside the new park.
Vacation rentals near Epic Universe at Universal Studios?
Vista Cay Resort will be within walking distance of Epic Universe. Vista Cay are already the closest vacation rentals to Universal as permitted in Orange County / Orlando.
Vista Cay with its full resort-style amenities, walking distance to a major grocery store as well as other shops and restaurants, offering a full home away from home experience will be the vacation home community to rent in if planning to visit this new mega theme park.